himmelbeet is an intercultural community garden in Berlin Wedding that invites visitors to garden with others and harvest their own crops. RaumstarArchitekten has accompanied the urban farming project since its beginning in 2012 and is responsible for the spatial conception of the garden, the functional buildings as well as the coordination with the building authorities regarding applications and approvals. Since April 2014, a new functional building has been under construction in this garden, which will be available to visitors as a café in the classic sense. There will also be food and cooking workshops where the fresh products from the garden can be directly processed. The kitchen can also be used as a rental kitchen for guests.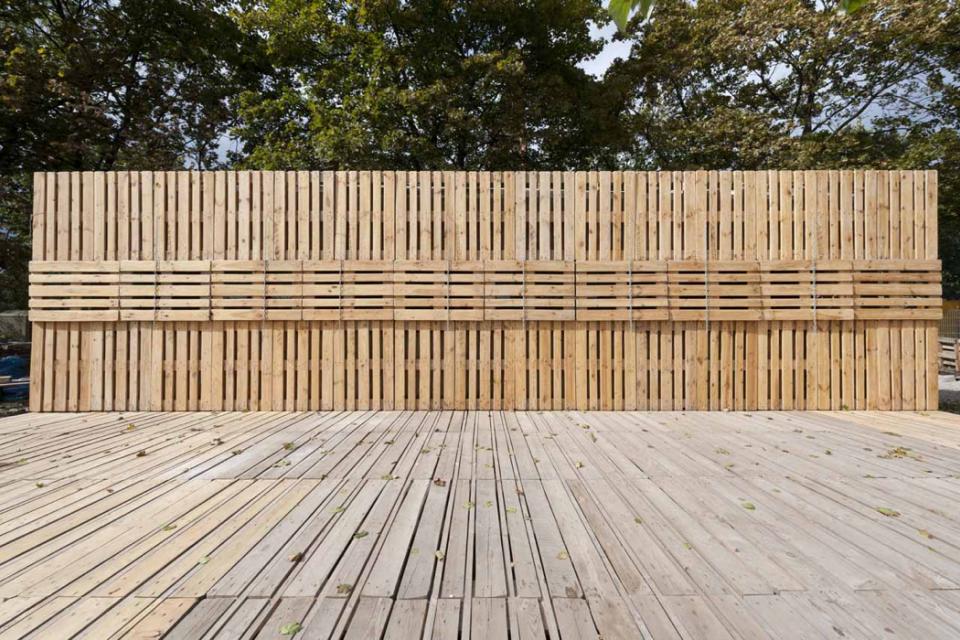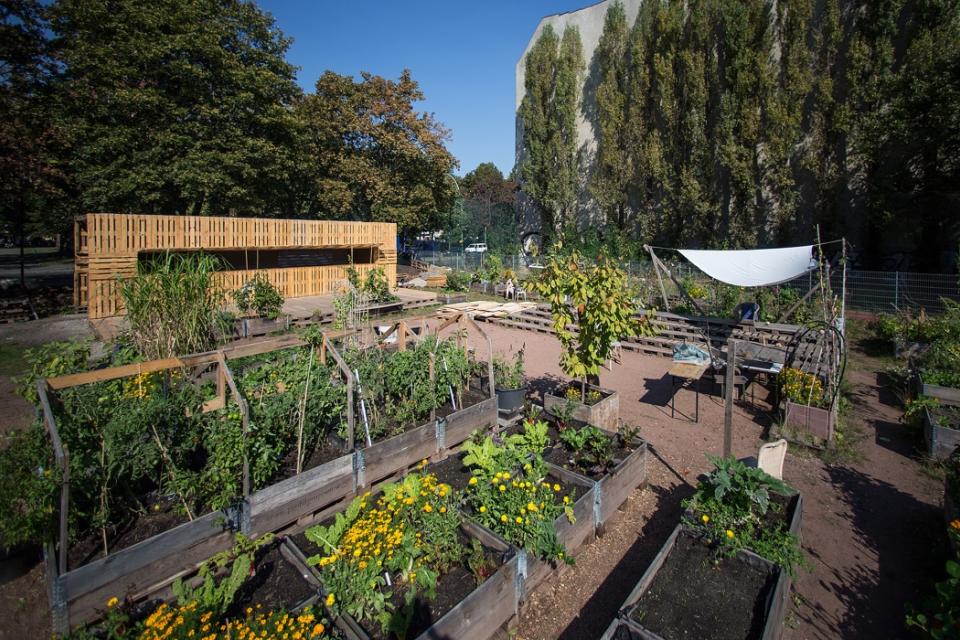 To manufacture every commodity in such a way that it can be reused infinitely often or is completely compostable - to select the right products and materials and combine them in a cycle - this is what the production principle ´cradle to cradle´ stands for (from cradle to cradle). The selection of building materials for the sky bed kitchen fell on euro pallets and rammed earth, which were connected here for the first time in a timber-framed building by a kind of framework. The production principle is intended to avoid waste and environmental pollution and to curb the consumption of resources for new consumer goods time and again. The kitchen was to be constructed by the urban farming project.
Awarded the BDA Prize Berlin 2015 and the BDA Audience Prize Berlin 2015 - Jury statement:
"The building is part of an urban farming project and more than lives up to its promise. With its structural simplicity and reduced formal vocabulary, it shakes off everything that is allotment gardening conventional and helps to articulate the theme of the urban community garden in Berlin Wedding in a stringent manner. With the construction visible behind the façade, the unspectacular building material and the simple details, the building blends harmoniously into the location, on the one hand, while on the other hand giving it its own character. From a corresponding attitude of mind, an architectural counterpart convincing to the idea of urban farming was created".