Also for do-it-yourself projects: simply built, quickly changed, sustainable use of building materials. Today a project room - later a roofed open space? Or a summer kitchen? An additional greenhouse? The possibility of incorporating new needs into the space in the course of the project - transforming it, rebuilding it without consuming building materials. These are the main challenges for DIY projects.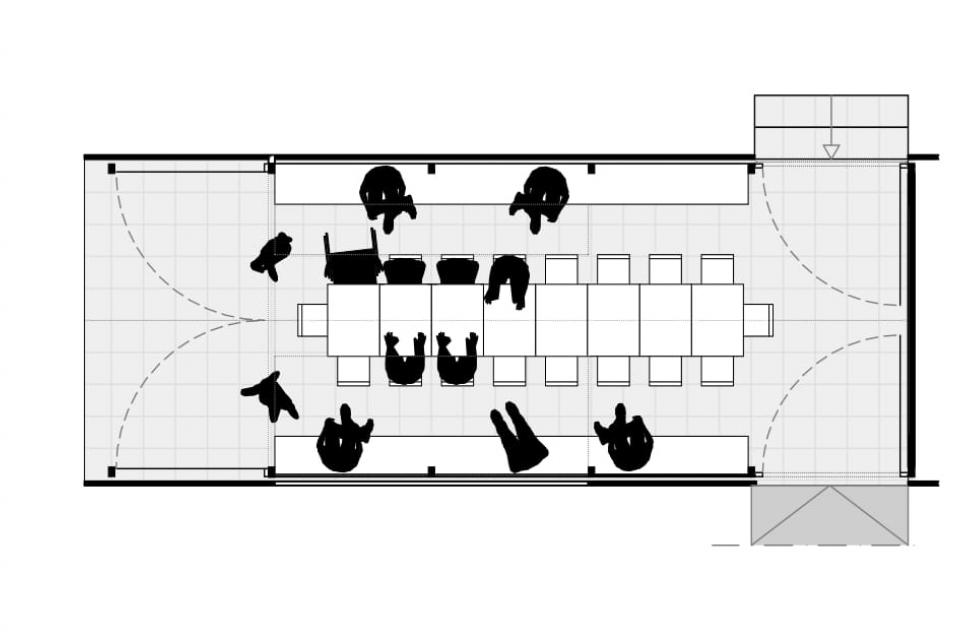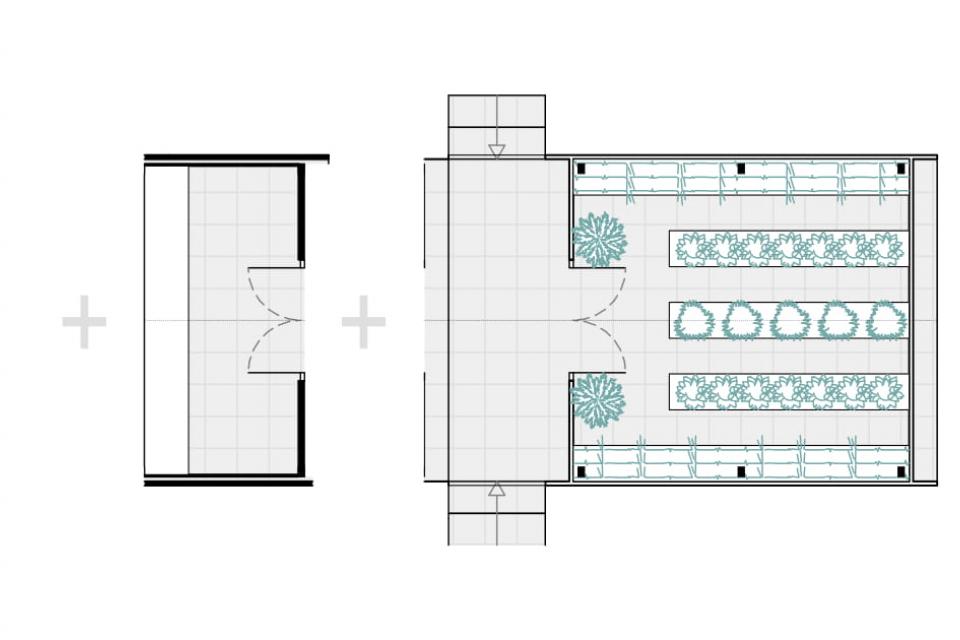 Flexibility on a clear floor plan - space for workshops, presentations and other meeting opportunities. Plenty of light that is let in through the transparent corrugated sheets in the wall and ceiling. Plenty of storage space, which is arranged under the benches and in which even large-format presentation documents and technology can disappear safely. An interior cladding that absorbs a lot of sound and provides a good feeling of space. Large openings connect the "outside" with the "inside" and a covered terrace under which a table can be placed - during the big summer rain in the community garden.
With the fibre cement, a sustainable element was chosen for the outer skin that can easily be weatherproofed and, unlike bituminous waterproofing, can be placed over and over again. Due to the simple basic construction of the segment frames in wood construction and the use of closed and transparent corrugated sheets as building envelopes, a wide variety of room combinations can be safely and easily created and later supplemented. After dismantling, all materials can be separated again into their individual components and reused - an essential criterion in the evaluation system for sustainable construction. For urban gardening projects too, of course.